The Dodge Brothers "The Sun Set" CD
£

10.00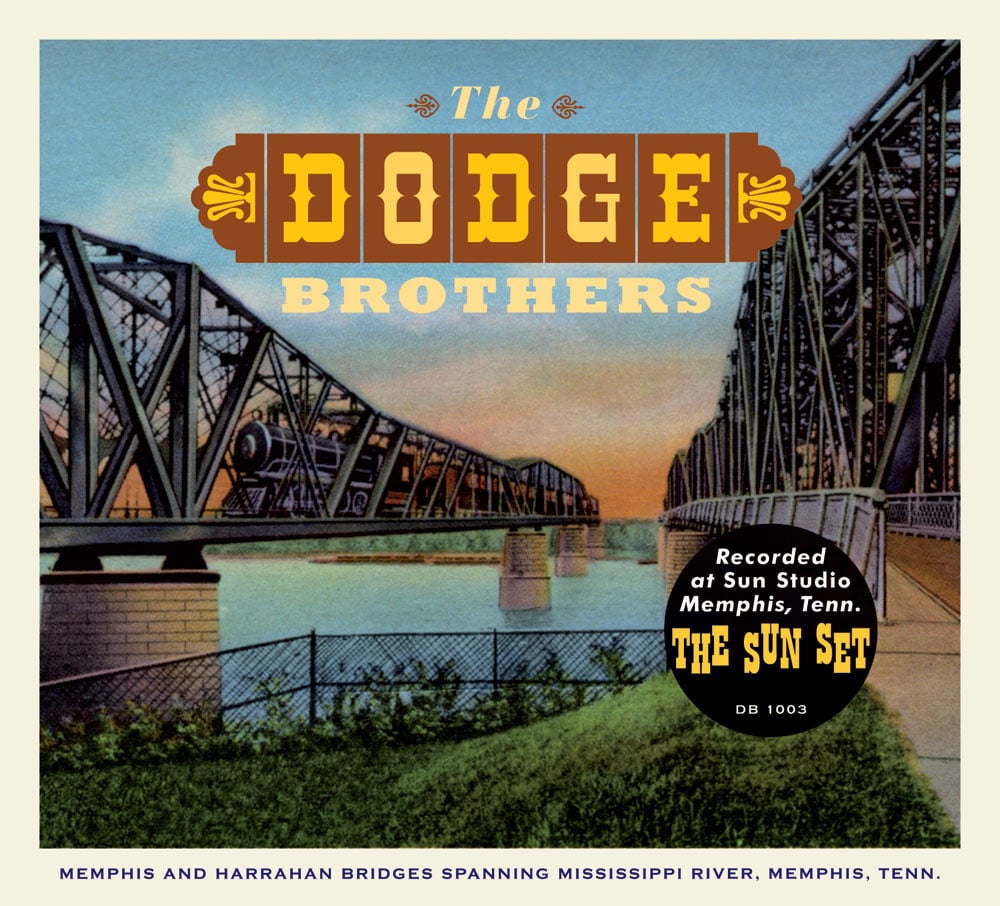 The Dodge Brothers "The Sun Set: Recorded at Sun Studio, Memphis, Tennessee" CD
(release date: Sept 2013)
The album was recorded over two nights at the legendary Sun Studio, Memphis, Tennessee, the birth-place of rock'n'roll using old-school techniques which date back to the original recordings of Elvis, Little Junior Parker, and Jerry Lee; open mikes, no headphones, no separation, with instruments, percussion and vocals all recorded live in single takes. The first two tracks on the album are mono recordings taken directly from the mixing desk on the night of performance with no post-production. The rest of the album is in ultra-modern 'stereo' (which we hear is very popular with young people) and was mixed at Sun Studio by Mr Ross-Spang using the analogue filters, valve amps and tape echoes which have so long contributed to the unique 'Sun Sound'.
Singled Out
Strange Weather
ATF Blues
Banker's Blues
Last Highway
Mr Jones
Bye Bye
Ghost House
Trainwreck
Wildflower
Recorded and Mixed at Sun Studios, Memphis Tennessee.
Engineered and Mixed by Matt Ross-Spang
Produced by Aly Hirji
Edited at Active Music and Dazed Music.
Mastered by Audiomaster
Band photography & sleeve by Jules Balme at Vegas.
Mike Hammond: vocals, electric guitar, resonator, banjo.
Mark Kermode: double bass, harmonica, theremin, vocals.
Aly Hirji: acoustic guitar, mandolin, vocals.
Alex Hammond: percussion & household appliances.
[P] & [C] 2013 Weeping Angel Records
DB1003
Share